Meet our Nanny Ambassadors
Our Nanny Ambassadors are our very own Nannytax supernannies.
Our ambassadors help drive forward our mission at Nannytax – to raise the professional profile of nanny childcare professionals and ensure all nannies have access to employee rights like their Early Years peers.
Read their inspiring stories below to discover how they embarked on their nanny careers and what makes them passionate about their work.
"We cannot always build the future for our children,
but we can build our children for the future."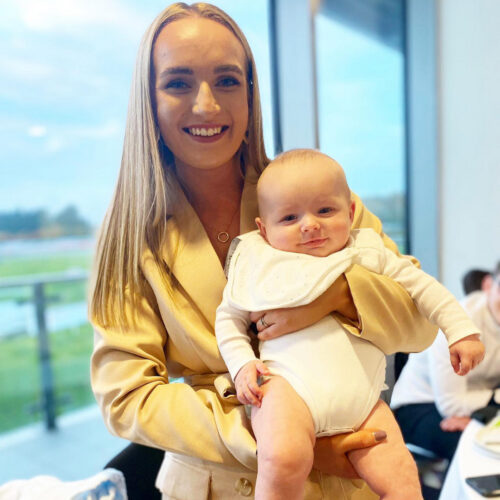 Felicity Miles
aka Nanny Fizz
Nanny Fizz's Story
My Career
I'm a Norland Qualified Nanny with 8 years experience, caring for children from newborns to teens! I previously worked in central London, which I really enjoyed. Being able to take the children on the underground to museums and parks was so much fun. I am now an ad hoc/temporary nanny and this is usually when covering another nanny's holiday. I have been in London, Barcelona and Ibiza recently! It's so fun to travel to different places and meet new families.
My passion
I love working with children. Seeing the children having fun and enjoying the activities you've planned, or the trips you've taken them on, is the best feeling ever.
It's so rewarding to see how well you can bond over the time you spend working with a child – and being able to be their best friend! The job satisfaction is amazing.
When I'm off 'Nanny Duty'!
I like to see friends and family, go out for dinner or just sit in front of the tv! Nannying is a very active job, so I also like to make sure I'm fit enough to keep up with my charges by going for a run and attending fun exercise classes.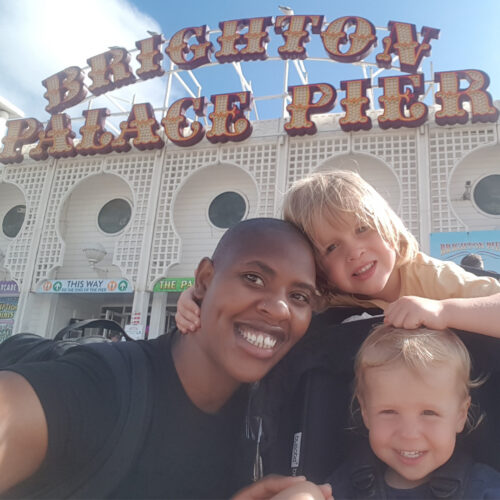 Shada Lambert
aka Nanny Sharz
Nanny Sharz's Story
My Career
I am an award-winning International Nanny with over 18 years childcare experience and an MA in Childhood studies and Early Years. I'm currently working with several families providing travel, childcare and sleep services worldwide.
Before nannying, I was a Freelance Dance and Drama teacher working across primary and secondary schools, after school clubs, stage shows and competitions.
I've worked with Nanny Families from all different cultures, HNW families and celebrities throughout the world including Cyprus, Switzerland, Tanzania, Middle East, UK, USA, Nigeria, Spain, Greece, Netherlands, France, Belgium, Italy and many more.
My passion
I am passionate about supporting parents and helping to raise kind, independent and confident children.  I love being a part of children's personal and emotional well-being, creating healthy bonds and relationships as well as being a part of their life milestones.
Combining my performing arts background with my childcare expertise, I deliver a 5 star childcare experience which I like to call The Nanny Sharz Experience!
When I'm off 'Nanny Duty'!
I like to travel, read, spend time with my loved ones, visit historical landmarks, museums/exhibitions and I often go to comedy shows because I love to laugh. I also collect art, hike, dance and listen to music! I like to challenge myself so I'm currently learning Spanish and hope to learn French, Italian, Arabic and Mandarin over the new few years!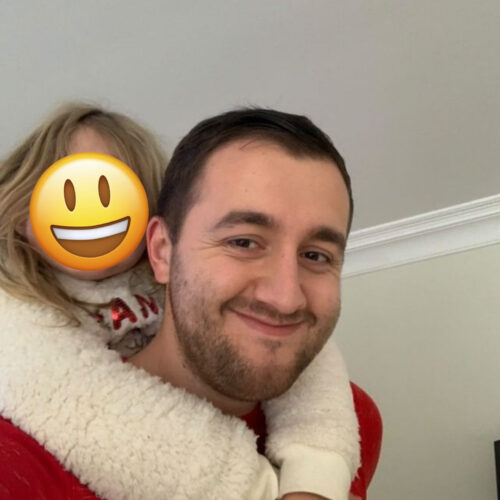 Max Kaligorou
aka Manny Max
Manny Max's Story
My Career
After almost a decade working in a nursery, I felt it was time for a change. I trialled a 3 month stint of temporary nannying and absolutely loved it. For the last year I've been a freelance and ad hoc manny full time.
My Passion
I'm passionate about being a positive role model, helping my charges develop interests and experiencing how unique each individual child is. I love seeing children thrive. It's the best thing ever!
There's also a great freedom element when you are a nanny. Being able to take children out to explore new activities, ideas and adventures. Following their lead, seeing their minds at work, watching them become curious about the world around them.
When I'm off 'Nanny Duty'!
I'm a dad so when I'm home at the weekends I love to spend time with my daughter. I also enjoy football – both watching and having a kick about with friends.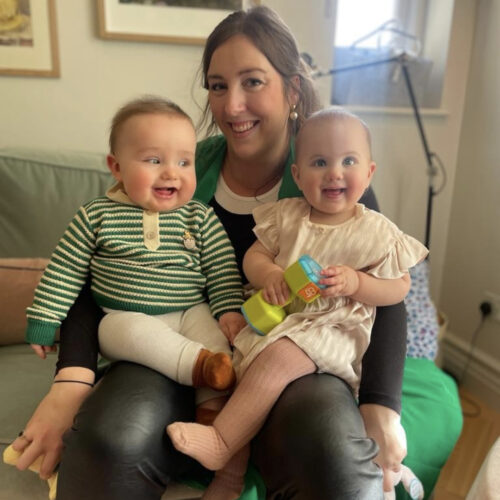 Sophie Spencer
aka Spoonful of Sophie
Nanny Sophie's Story
My Career
I have been a qualified nanny for 11 years, after graduating from The Chiltern Nanny College back in 2012. I've worked as a nanny for several families, in London, Australia, Cambridge, Bedfordshire and now Stamford, Lincolnshire. I currently nanny for a one year old little girl and have the pleasure of having her fur brother join us too, he's a Sheepadoodle!
My Passion
I suppose I was one of the 'lucky ones' when it came to choosing a career as I always knew from a very young age that I wanted to work with children. What I love about this job is that children are all so different, and the variety makes being a nanny so interesting – it constantly keeps me on my toes!
I thrive off of making learning fun and different as I couldn't bare 'boring homework' when I was at school.
When I'm off 'Nanny Duty'!
When I'm not in 'nanny mode' most of my adult life is spent on my home renovation project. It's a barn conversion, which currently involves a lot of bonfires, furniture buying, and box flattening! If I'm not at home I'm either following my partner around all the UK race tracks or having dinner parties with my nearest and dearest.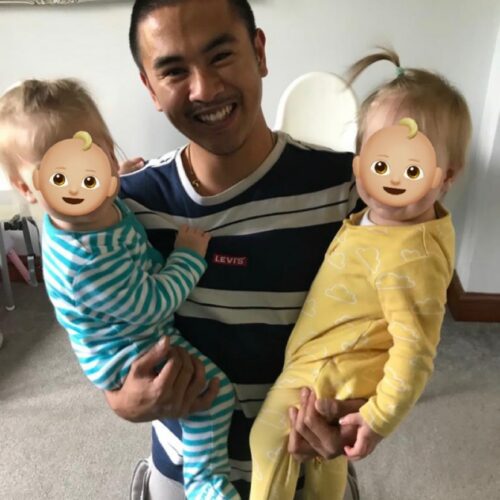 Ike Robin
The Cooking Manny
Manny Ike's Story
My Career
I grew up in Brighton with three sisters. I was adopted from Vietnam so caring for someone who's not your own blood has always been second nature to me. My sister is a Qualified Norlander so I've known that being a Norland nanny has been my dream since I was 14 years old.
My Passion
I have such a big passion to guide and teach children that they can be whoever they want to be and any of their dreams can come true with the right support. I love that everyday is a different day and even if you plan something for children it might take a whole new direction. There's just endless possibilities with children and it's the most rewarding job ever to know that you've made a child happy, safe and loved
When I'm off 'Nanny Duty'!
When I'm off duty I love socialising with my friends! My big hobbies are cooking, skateboarding and music but in general I just love an adventure – whether it's camping on a mountain or cooking by a river.
Want to join us?
Become a Nannytax Nanny Ambassador!
Our ambassadors supercharge our nanny community to shape a supportive and educational environment for nanny childcare professionals. We are always on the lookout for new members. If you're interested in becoming a Nannytax Nanny Ambassador, please get in touch today!
You might also be interested in